Crú Day Spa PLUS discount code!
Hey ya'll! (Such a Texan thing to say) LOL.
Hope ya'll had a great week following Thanksgiving. Mines was a short one but it was good, especially yesterday! I had the opportunity to stop by Crú Day Spa and out of all the collaborations I've done this one truly hits home. Being an influencer and blogger means you will get contacted by different businesses to promote products and services to your following. One thing I've always told myself is to commit to things and services that I truly believe in or feel comfortable promoting. One of the things I've always struggled with the most as a woman has been cellulite, I know it's a cliche thing to say but I truly have and no shame in that… most women have it.
Crú Day Spa goes beyond a spa, first off their client/customer service is amazing! As soon as I walked in I was greeted with a smile and taken to the tranquility room… which was one of my favorite rooms in the spa (I've attached pictures!)
The pictures may seem a little dark but it's because Crú Day Spa really does an amazing job at creating the ambience of a truly relaxing and soothing atmosphere. Also another favorite was the part where they gave me a mimosa while I waited, I mean who doesn't like mimosas am I right? LOL.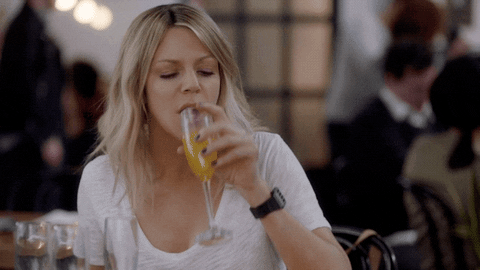 Anyway… back to Crú. They had me change into a spa robe and slippers and then took me to get a sculpting cellulite treatment done. It's a 30 minute treatment and they explained to me each step, the process and what it did for me. No lie, I saw results soon after. My biggest problem area has been my hamstring area and butt, of course that's where most of our cellulite hides. So that's the one they targeted. I have attached a quick clip of the process so you can take a look of how it's done and also a link to the actual treatment from the Cru Day Spa website.
Click here for Cru Day Spa Sculpting Cellulite Treatment
With that being said I am so happy and excited to announce that you can use my code: SANDRA30 and get 30% off any service with Crú Day Spa and they have so many! Aside from slimming treatments Crú Day Spa also offers Eyelash Tint and Extensions, Body Scrubs, Facials and massages. So enjoy your 30% off! I know I'll definitely be going back!