70s Inspired Look #2
[Best_Wordpress_Gallery id="75″ gal_title="70s look 2″]
Hey Peeps,
This will be a short blog. 1. Because I'm currently at work hauling ass to write up this blog and get to work. There's a lot of work to be done at work and I sure hope my boss doesn't read this!! LOL. Anyway, I'm channeling my inner Jackie (from "That 70's Show") with this look. Actually now that I think of it if I had to pick any one of the 70's show character it would be Jackie, I'm so her.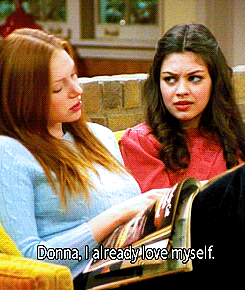 But yeah, I've researched 70's outfits a lot lately and it's crazy how many trends always come back. This time around I decided to go with the very infamous striped 70's cap sleeve. It's actually a dress lol, I'm sure you can't tell cause I tucked it in under the skirt but it worked out pretty well! The khaki faux suede skirt is an original 70's staple and as you can see my hairstyle is oh so Jackie Burckhart (however you spell her last name!)
Hope you guys enjoy! Stay tuned for next weeks outfit, of course since the top is in fact a dress I couldn't find an exact match, however I did link a very similar one! Don't forget to show some love and have an awesome Monday and week.
Shop the Look: