2019 Goals & a day in Clutch City
So as an obligatory post and also inspirational type post I decided to make my first blog of the year about my goals and also inspire you to make your own (if you already haven't.) I took this from a close friend and lined up my goals by "The 3 F's" which stand for Faith, Fitness, Finances and also added my business goals. So below are a list of some goals that I WILL accomplish this year, taken straight out of my own journal:
Faith:
-Be consistent in prayer
-Find a church I can attend to regularly
-Find my purpose in God

Fitness:
-Get down to 23% Body Fat and go down to 140 lbs
-Get toned AF

Finances:
-Get rid of some debt
-Start saving money on my Roth IRA again!

Business:
-Capture better and more meaningful content & photography
-Complete my T-shirt Collection by the end of February and arrange and finalize fashion show for May/June
-Start making some part-time income through Mari Sabe online boutique
-Increase my following on IG to 40k by Oct. 2019
-Make more business connections

Love:
-Love myself and not look for it in someone else
-Learn to value myself more
-Stop dwelling or repeating the past

Traveling
-Go to NY in March
-Go on a cruise around Sept.
-Go to Vegas and maybe Utah (still undecided) for my b-day
-Go out of the US for the first time ever and visit my parents home country (Honduras or Nicaragua.)
So this is just some of them and again some of them are very vague but I have them more detailed for myself. That's a huge thing to remember, be detailed about your goals. Like, when do you plan to accomplish them, date, time, how long is it gonna take you, where, with who, etc. Make sure to work on it consistently and at least a little bit every single day. Put slight pressure on yourself to always work towards them, even when you're out and about… keep in mind your business or whatever you're trying to pursue. Always remember nobody else is gonna do it for you but learn to breathe and enjoy the process. Life is also about having fun and smiling.
Hopefully this all helps, it's practices I've implemented myself to stay on track and consistent! Of course I'm not perfect and I've failed many times and am oh so far from where I truly wanna be BUT, I have learned to adapt an attitude of gratitude and be grateful for the things I currently have and work towards those I desire.
These pictures are actually a perfect example of working while you're out and about lol. I had so much fun this past weekend shooting with my best friend Crystal. We went to the downtown area and it honestly was all an adventure in itself (took us forever to find a parking spot, we were afraid this guy was gonna jump off a bridge and we saw a guy dressed as an anime character… how cool is that??) Lol, all of this while taking pictures and content for the blog.
With that being said, I bring you this outfit. Comfy and perfect for our not so constant winter weather here in Houston. All items are actually old, so I linked very similar ones below if you're interested. I originally got the cut off sweater top at Boohoo, the metallic pants… (I honestly forgot lmao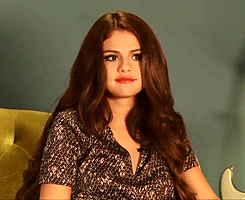 and the boots were a gift from my mom… but she told me she bought them at Ross! so there you have it.
Well I think I've written enough for today! Compensates for the time I was gone, but just wanna say I love you guys and I wish for you all to accomplish every single goal you have for 2019… so make sure to get to it!